The Xenite Retreat has officially announced that Adrienne will be at the annual Xena fan gathering in Lake Hughes between April 27-30, 2018!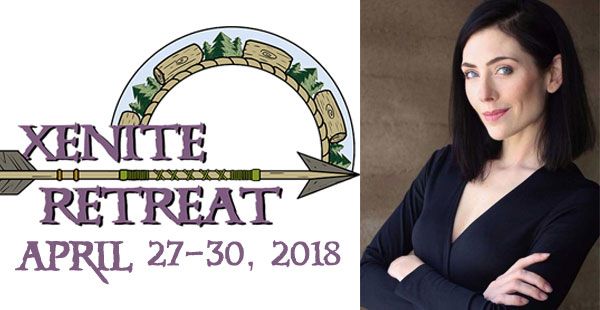 Adrienne is thrilled to be back and is excited to see old friends and make new ones. Adrienne had such an amazing time and it was a joy to be part of the event for the last two years. In addition Adrienne will be hosting a charity dinner and a raffle. More information on those two extra events (with tickets available) shortly over  the next few days.
Known for her feisty portrayal of Livia, and the more subdued Eve, aka Xena's daughter and the reincarnated soul of Callisto, this will be Adrienne's third Xenite Retreat and she's delighted to be back among it all yet again.
For more information about the event, go to https://www.xeniteretreat.com