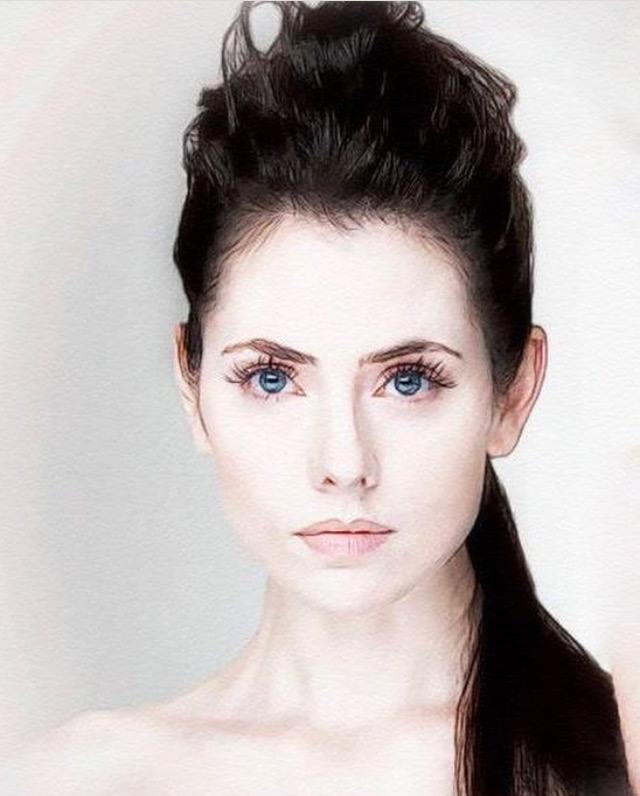 This blue-eyed beauty was born in Missouri. She started taking dance classes at the age of two, and was performing in recitals and on stage almost immediately. Her pursuit of dance continued through high school with various dance classes and companies.
While a senior in high school she joined a theater troupe. A showcase with casting directors led to Adrienne being offered roles in two network series. In fact, these were her first two auditions. She had fallen in love with acting. At her parents' request, she put her new career on hold to finish high school. Then, two days after graduation she moved to Los Angeles to continue chasing her dream.
Almost immediately, Adrienne booked roles in short films and frequently landed guest spots on many shows. In 2000 she landed the role that would introduce her to the world and bring her international fame, playing the duel characters of Livia and Eve, the daughter of Xena, on the most watched show in the world – Xena: Warrior Princess(1995). Adrienne soon became a fan favorite, and when the show wrapped she quickly moved on to the lead in the UPN series As If (2002) , where she played Nikki, the boy-obsessed college co-ed. From there she has continued to make many appearances in film and TV and is sought after for her voiceover work. Fortunate that she has never had a specific "type", Adrienne is able to move seamlessly from comedy to drama and from one distinct role to something completely different.
She is known for compelling performances that are brave, focused with intensity, and grounded in sincerity. Adrienne continues to pursue her passion and is striving to create a timeless career that can be celebrated for the unique choices she makes and the diverse characters she portrays. She surprises, delights and leaves you wanting more.
OAWFC (fanclub@adriennewilkinson.com)