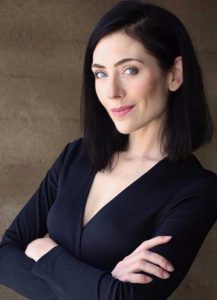 Adrienne has been confirmed to attend the 2017 Xenite Retreat in Lake Hughes, CA in April! Adrienne attended last year's event and it was a total blast!
The official release said:
You may have already guessed from our tease on social media earlier this week that we are delighted to announce that Adrienne Wilkinson is extremely excited to return for another year of crazy Xenite fun with us! 
Adrienne will be participating in various activities and events throughout the weekend, so if you're excited to meet the woman who brought "Livia" and "Eve" to life, then the Xenite Retreat is the perfect place for you!
For tickets to the event go here: http://xeniteretreat.com