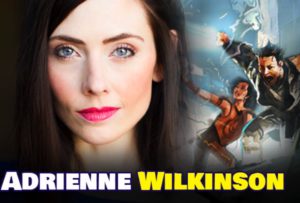 Adrienne is heading down under to Sydney and Perth for Supanova!
She will be doing a Q&A, signing autographs and photo ops!
Sydney (June 16-18), and then onto Perth (June 24-25)
Appearance Notes
Adrienne looks forward to meeting all her fans in Sydney and Perth in June 2017.
Adrienne will conduct a general admission Q&A, and participate in signing and photo sessions on Friday (2:00pm to 5:30pm) in Sydney, and throughout each Saturday (10.30am to 5.30pm) and Sunday (11am to 5pm) in both cities.