The charity dinner and raffle are ON!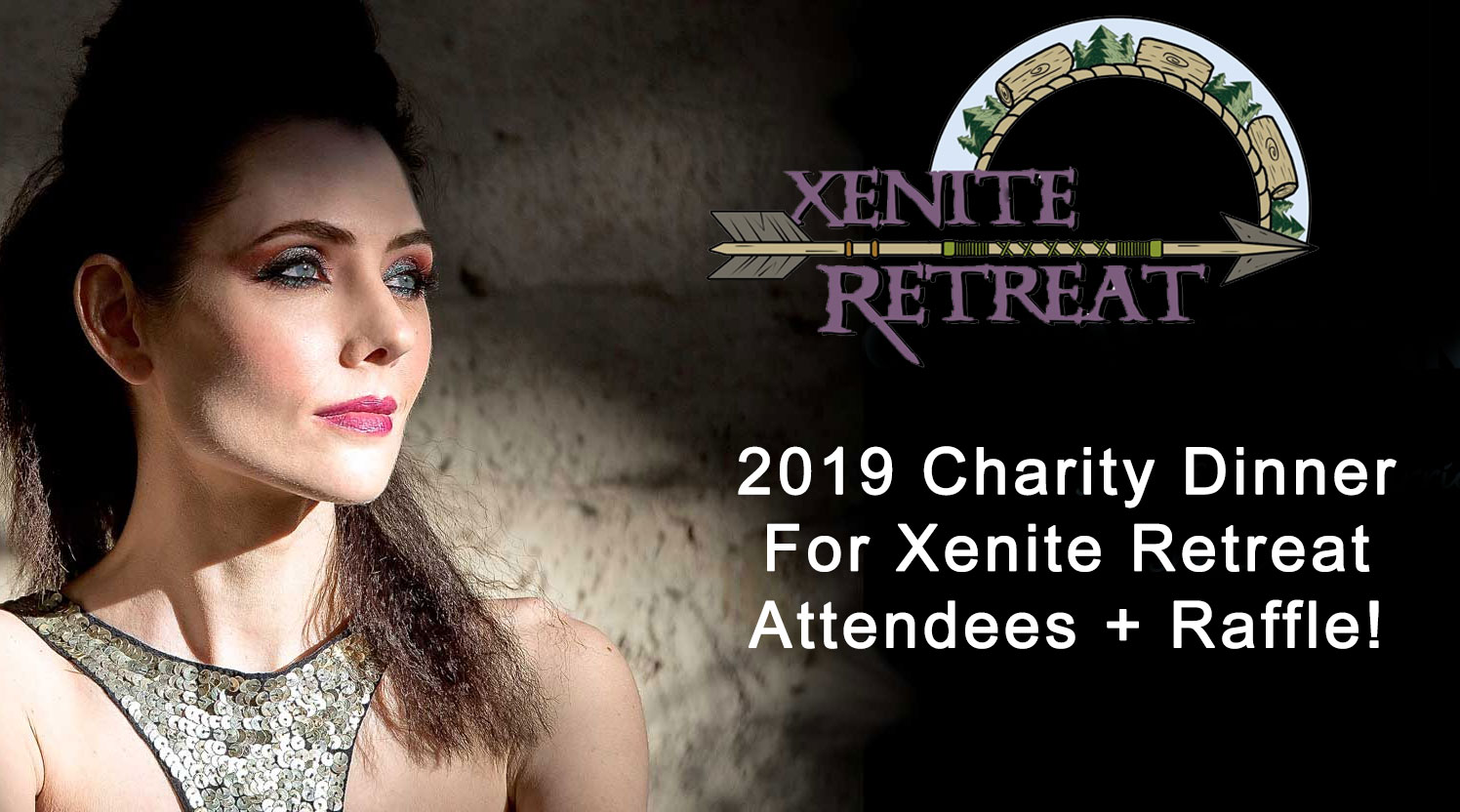 Message from Adrienne Wilkinson for those attending the Xenite Retreat in April!
Dinner: The dinner will be Thursday, April 25th from 7-9pm at The Daily Grill at the Burbank Marriott. For those who attended last year, it will be very similar. We must sell 18 tickets to cover the cost of the evening – and a max of 30 tickets will be available. Currently we have 4 'celeb guests' joining us — myself, Brittney Powell, Beth Ryne, and Steven Sears. The more tickets we sell over 18, the more celebs I am able to invite to join us for the evening. It will be a pre-fix, three course menu and as usual you are also welcome to take photos and to bring items to have signed. Dinner tickets are $275 each. You can purchase for yourself and are also welcome to purchase as gifts for others.
Raffle – Thanks to the generosity of last year's winner who has re-donated the book to the raffle, there is again a chance to win the special edition/limited edition extended version of director/photographer TJ Scott's IN THE TUB. An ENORMOUS museum quality coffee table book that is absolutely gorgeous. The book is filled with the most stunning portraits of actors, musicians, and other artists using a bathtub as the common setting. All subjects were photographed by director/photographer TJ Scott (who many know was also involved with Xena and Spartacus and is now a director for many of your current favorite shows). Only 1000 copies of the extended version were printed and are now sold out. This version includes 50 extra photos and includes the nude versions of some of the subjects. The book includes photographs of several Xena and Spartacus cast members, AND the book has been signed by several of the artists including myself, Brittney Powell, and Renee O'Connor – making this a one-of-a-kind item. We all signed the title page as well as our individual portraits.
Raffle tickets are $50 each. A max of 125 tickets will be sold. You can buy as many tickets as you want, and you are welcome to buy tickets as gifts for others. Shout-out to the number of Xenites who did this last year – it was beautiful to see :). If purchasing a ticket for someone else, in the 'special instructions' just list the name of the other person if you want the tickets to be under their name. You can also send us an email (using http://adriennewilkinson.com/contact/) to request the ticket be listed under a different name.
The drawing will be done live at the Xenite Retreat on Sunday April 28th.
Tickets for both items can be purchased at http://adriennewilkinson.com/charitydinner/    You can also find additional information at this link.
http://adriennewilkinson.com/charitydinner/
Please note the page includes 2 sections for purchases (one for the raffle tickets and one for the dinner tickets).    **as soon as either of the tickets sell out – that section of the page will be retired.
I am counting down the days to the dinner and the raffle and can't wait to see you again!  The dinner has sold out every year, and the raffle sold out at the last minute both times,  so don't wait to reserve your tickets.    Thank you so much for participating.   Your generosity always amazes me – and we always have SUCH A WONDERFUL TIME TOGETHER  while also raising funds for families in need.
See you very soon.  With love and gratitude,
-Adrienne