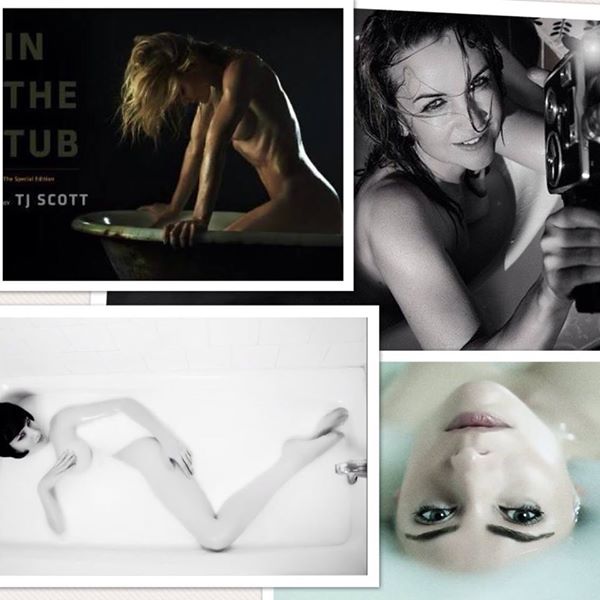 Hi loves!
It's that time again. This year for my charity event supporting families dealing with medical expenses, I'm raffling off the most delicious item. A gorgeous limited edition of the extended special edition version of TJ Scott's In The Tub- a museum quality coffee table book of actors and artists posing in a bathtub – and it is signed by multiple actors including myself, Brittney Powell and Renee O'Connor. It is HUGE, gorgeous, mint condition and this version is one of only 1000 printed and it is sold out (you can even find copies selling for more than $1400 online – woah!). It is also the only book with this combination of signtatures, making it one-of-a kind.
We each signed our image(s) as well as the title page. The book comes with its own cover box and a maximum of only 125 tickets will be sold. The drawing will be done live in front of an audience at the Xenite Retreat on April 29th – only 2 weeks away! I expect it to sell out, so grab those tickets quickly (we have 81 tickets left) Full details and tickets can be found here: http://adriennewilkinson.com/charitydinner/
Thank you all for your generosity and for participating. Tickets are $50 each and you can buy as many as you want until they are all sold out. I can't wait to see who takes this beauty home!