Things are starting to heat up (especially in San Diego) where the 2014 San Diego Comic Con is going to start in a few days.
Adrienne will be appearing on the Nobility panel at Comic Con – this is confirmed
Friday, July 25th at 7:30 PM in room 5AB.
Find out more about Adrienne's new role as Lt. Eris on the AUSXIP Adrienne Wilkinson Nobility subpage
and here are some gorgeous photos of Adrienne from the show
These are the 'Eujins' in Nobility. Adrienne, Miracle Laurie, Ellen Dubin and Darren Jacobs.
From Adrienne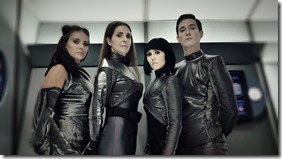 From Twitter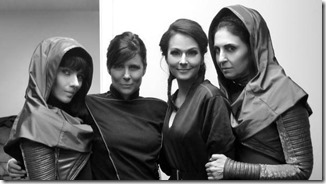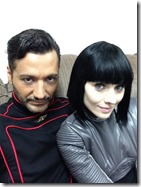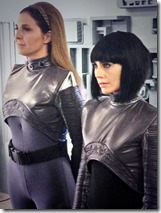 Find out more about Adrienne's new role as Lt. Eris on the AUSXIP Adrienne Wilkinson Nobility subpage