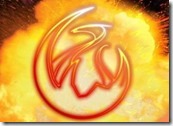 Adrienne Wilkinson tells all the ins and outs about acting in "Andromeda" and voice acting work in "Stars Wars: Force Unleashed", "The Secret World: Issue 9 – The Black Signal", and "Star Wars: The Old Republic".
Thursday July 3, 2014 3:00pm – 3:50pm
About Fantasy Con
JULY 3-5, 2014
Salt Palace Convention Center | Salt Lake City, Utah
FantasyCon, held annually, is the first convention of its kind to answer the call for an interactive, immersive experience that encompasses all things in the ever expanding genre of fantasy. In other words, anything outside the realm of reality.